Non-fiction Addiction Books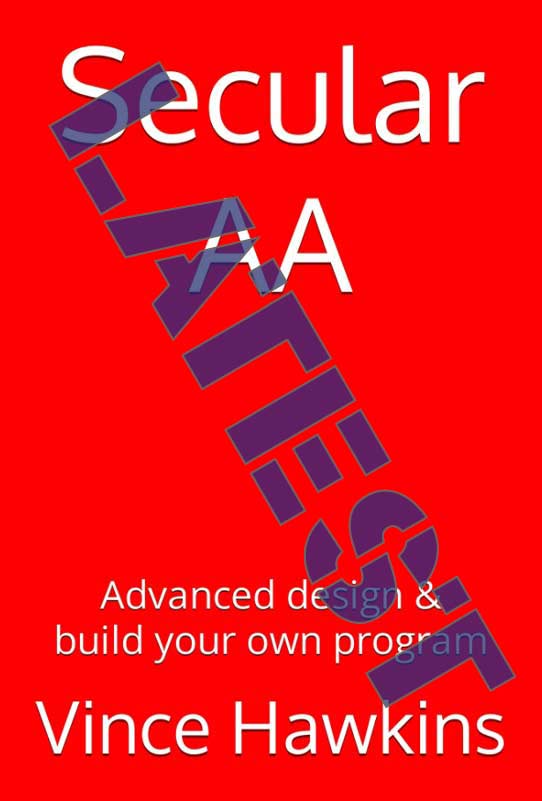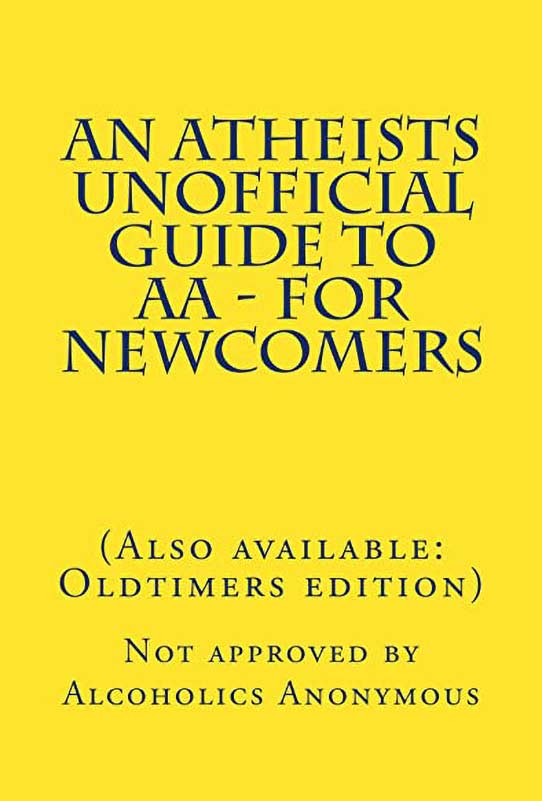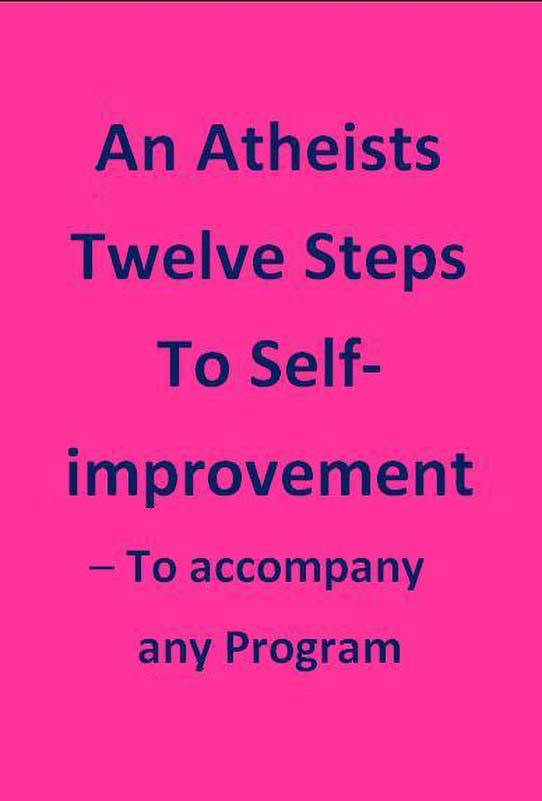 Vince's latest offer is Secular AA. This the third addiction handbook. Readers should choose one handbook and may then complement it with the daily reader Everyone's an Addict though this stands on its own as well.
Secular AA is the last brick in Vince's addiction quartet. While An Atheists Unofficial Guide to AA is the classic bestseller which rewrites AA's 12 steps for members who don't believe in gods, Secular AA is designed to help individuals tailor their own programs. They don't have to do steps at all or believe in spirituality. However the book gives much support for meetings.
The third handbook, An Atheists Twelve Steps to Self-improvement – to accompany any program, will help members dealing with other addictions. It is for people who want to beat problem drugging, gambling, eating or sex addiction, to name four examples, but who are put off by the god stuff in the Alcoholics Anonymous twelve steps.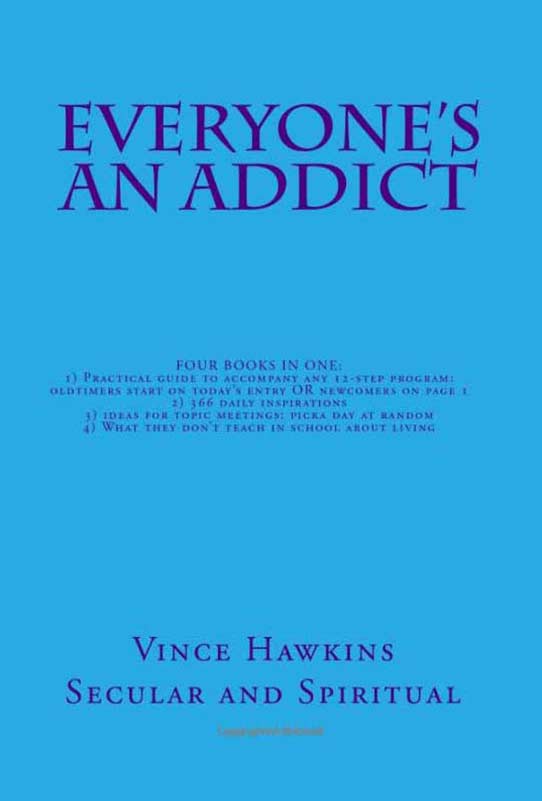 Then, Everyone's an Addict is much more than 366 daily inspirational entries. It gives detailed practical tips on how to tackle addictions from a secular viewpoint. (This means freedom of religion, or non-religion, for all. Readers can choose from either the traditional steps, secular ones, or none.) The proposition is that everyone is an addict of one kind or another. This book has recently been published in Kindle ebook format with the alternative title As Vince Sees It. Both are the same book.
Find out more in the non-fiction section of this website and on www,everyonesanaddict.com  www.addicts12steps.com and www.alcoholics12steps.com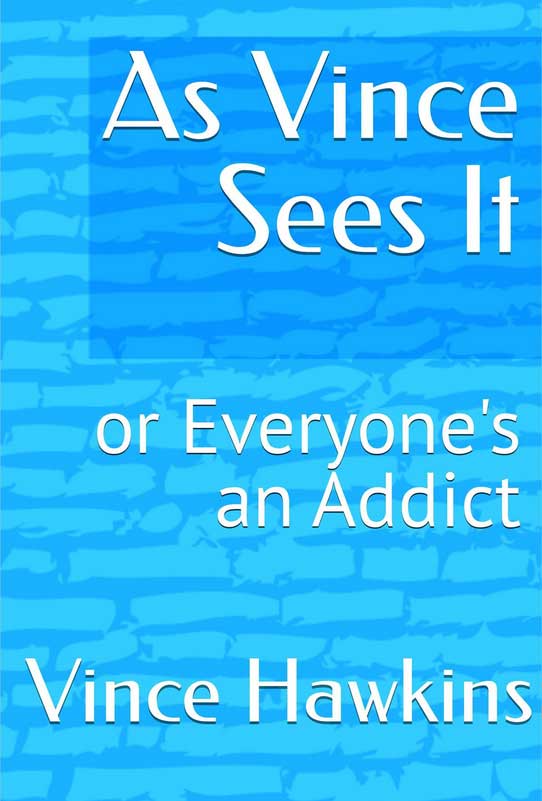 Vince Hawkins author
Writing is the common thread in the life of Vince Hawkins. He wrote little stories in the classroom at age five and hasn't done much different since. He went to work at 17 and became a financial journalist. By his late 20's he was writing freelance for the Financial Times and the business pages of The Telegraph, the London Times and the Irish Independent.  His later career included investment analysis for stockbrokers and banks, and magazine editing.
He attended the Open University and did an evening Business Studies course at Northumbria University. His essays shone, but he never stayed the course. He took the practical knowledge he needed and shunned the degrees. Later, he was the managing editor for a company that put out reports on the retail industry.
After renouncing the demon drink he became a self-employed editor of business reports and writer for trade magazines, able to work from anywhere and roam the world. Now he is on a hedonistic journey of authorship and realizing his bucket list ambitions.
He has written a series of books both non-fiction and fiction.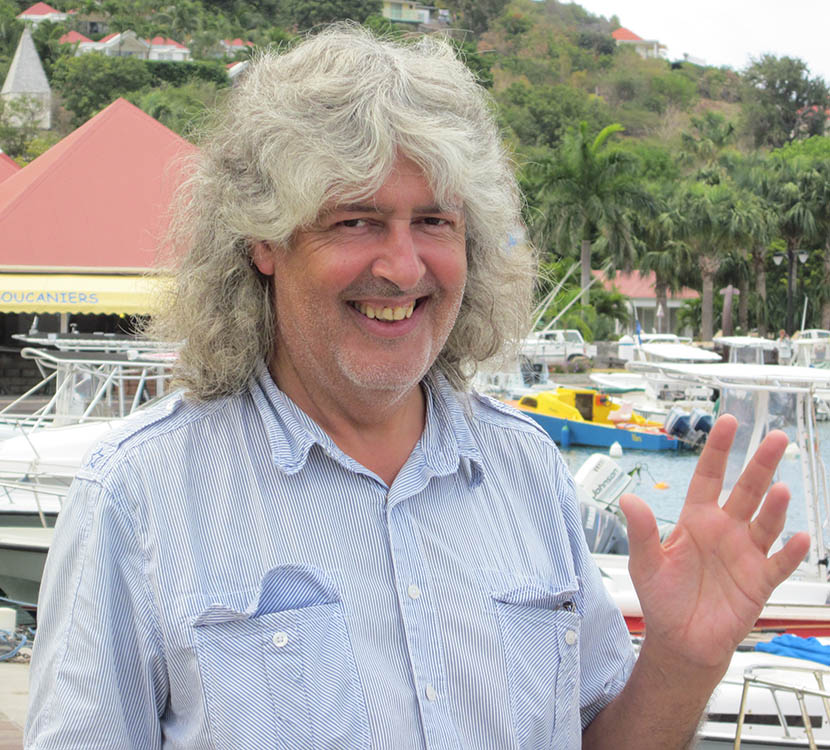 Trader Bob
Scintillating yet easy-pace crime thriller about a $350 million bank robbery by Trader Bob who then successfully disappears. Will the law; Sandy, his former schoolfriend and the bank owner; or underworld mobsters catch up to him? The chase is on. Charming debut novel by Vince Hawkins. … "The crime is so clever I didn't know whether to do the crime myself or complete the book."
Vince Hawkins' debut novel has a dedicated website
Here you will find background, contents, publishing details & testimonials
Trader Bob
by
Vince Hawkins